Kent Safety Solutions, located in Broussard, Louisiana, is an approved Service-Disabled Veteran-Owned Small Business. Frank Kent, a Professional Member of the American Society of Safety Professionals, a Veteran, and a native of Louisiana, founded the company in 2005. Frank has worked in the safety industry for more than 30 years and believes that a company can operate completely incident-free.
Leader in Safety Compliance
Kent Safety Solutions is a leader in safety compliance for the energy, industrial, manufacturing and general construction industries. In this industry, it is important to adhere to safety regulations and meet the needs of your clients. Kent Safety Solutions is a company who has experience in both. Kent works with some of the most demanding industries, including:
Something unique that Kent Safety Solutions offers to their clients is that their safety management experts will come to your job site to perform audits and safety training. Not only do they send safety management experts but they also send an on-site safety clerk to ensure that your company is following proper OSHA guidelines during a particularly difficult project.
Services
Some of the safety services that Kent Safety Solutions offers is:
Safety Technicians and Fire Watch Personnel
Safety management and consulting programs
Incident investigations
Technical writing, including IWTP/SBET LA State grants
Data input and monitoring
Site safety audits and assessments
Drug and alcohol programs
Why Cite Tech?
Along with practicing safety in your work environment, it is important to have equipment you can trust as well.
Something that both Kent Safety Solutions and Cite Tech have in common is they both provide excellent customer service to clients as well as strive to give each client a one of a kind experience. With a business as important as Kent Safety Solutions, it is essential to have an IT company that's always there for you. Cite tech offers 24 hour support to its customers as well as remote or on-site support.
We specialize in data management, medical imaging, HL7 interfacing, and HIPAA compliance.
More services that CITE provides for Kent Safety Solutions include:

Provide Managed IT Solutions and Business Technology Consulting
Remote monitoring of all POS registers, printers , and network devices
Software Updates and Patch Management
Work closely with other vendors to ensure reliability of business systems deployed


Let's work together
We provide a unique array of services to many different types of businesses. Contact us to partner with the very best in IT and security solutions.
---
ABOUT CITE TECHNOLOGY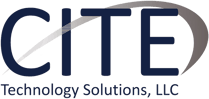 Cite Technology Solutions strives to provide the very best in IT solutions for the latest industry technologies.

We provide comprehensive IT solutions for small and mid-sized organizations with complex needs. Offering 24/7 Tech Support, Remote Support and Cloud Storage. We specialize in data management, VOIP, medical imaging, HL7 interfacing, and HIPAA compliance.